Eleonora Walczak
Board Certified RPA-C Surgeon
Eleonora Walczak is a Board Certified RPA-C Surgeon in NY, NJ, CA, FL, & UT. Ms. Walczak specializes in Orthopedic Surgery & Sports Medicine. She performs complex Multi-ligament Reconstruction, Fracture Fixation & Robotic Assisted Partial Joint Replacement.
Testimonial
As a surgical professional, the mobility & strength of dominant hand/arm is vital to my career. After sustaining a Distal Radius fracture, my right arm/wrist was reduced in a traditional fiberglass cast. I found it terribly restrictive & uncomfortable. This old fashioned cast had poor breathability, was heavy, itchy, & difficult to wash. I had the unfortunate turn to experience what many of my patients struggle through, "first hand".
I researched for options & alternatives to the outdated types of immobilization materials currently used in United States. I was delighted to find the brand new FlexiOH Short Arm cast by OrthoHeal. It is a novel solution with solid potential to be the future of all casting solutions.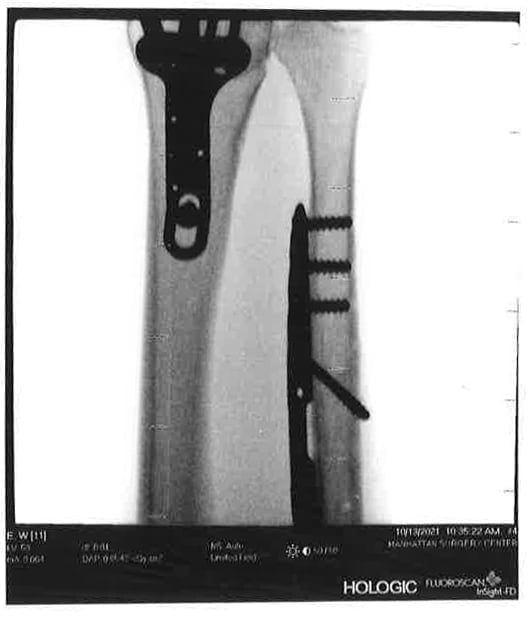 The cast is custom fit and shapes to the exact contour of my own size & shape. OrthoHeal is fully waterproof and 46% breathable/skin was exposed. Furthermore the cast helped me get back to swimming. This helped my muscles recover faster than I had anticipated. It is radiolucent & simple to xray through during post-op examinations. The zipper makes for super simple removal and easy accessibility for various treatment modalities and relaxation. I truly recommend FlexiOH for all your casting needs.