Dr. Prashant Jha, SiB Faculty, AIIMS- DelhiCEO & Director
Starting from need identification of FlexiOH® Dr. Prashant has mentored Dr. Pankaj and his team. He is co-inventor of FlexiOH® and mentoring OrthoHeal team on various aspects i.e strategy development, Plan to Market etc. Dr. Prashant Jha is the Fellowship Director of the Bio Design program. A frugal innovator and a minimalist himself, he trains next generation of health tech leaders in his class, who innovate cutting edge, yet low-cost medical devices for a global healthcare market.He graduated in Medicine & Surgery (M.B.B.S.) from Patna Medical College and later pursued Family Medicine for his Post-Graduation from Royal College of General Practitioners (London). Along with a clinical career in Internal Medicine he took up research in Bioengineering at IIT, Kanpur and for his MS worked on a collaborative project read more…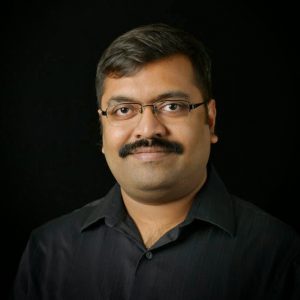 Dr. Bhavuk Garg, Orthopedic Surgeon, AIIMS- Delhi
Dr. Bhavuk Garg, is a committed academician presently working as faculty, department of Orthopedics, AIIMS, New Delhi. He had the privilege of acquiring the requisite acumen as a skilled tactician in Orthopedic training leading to Master of Surgery from the famous Department of Orthopedic, All India Institute of Medical Sciences the AIIMS New Delhi.
Ever since, he has made rapid strides in the field, focusing prime attention to spine and upper limb. He has the distinction of participating and learning the subject at center of excellence, across the World. Accordingly, he had the opportunity to ensure several clinical spine fellowships namely Dartmouth spine fellowship read more…
Dr. P. V. M. Rao, Professor, IIT- Delhi
Dr. P.V.M. Rao is a faculty member with the Department of Mechanical Engineering at IIT Delhi since 1997. My present research interests are in Product Design and Realization with special emphasis on Lean Product Development, Environmentally Conscious Product Design & Manufacturing, Development of Assistive Devices for Visually Challenged and Tool/Workpiece Deflection Compensation in Machining.
Dr. Bhavik Patel, Patent attorney, InfinventIP
Mr. Bhavik Patel is presently a CEO at INFINVENT IP, The IPR Law firm, Vadodara. He has done Masters in Applied chemistry from the Faculty of Engineering, MSU, LL.B and MBA (Mkt).
Mr. Bhavik Patel is a professional member of Bar Council of Gujarat and Registered Patent agent with Indian patent office and has more than 18 years of experience in the field of Intellectual property management especially on Patents, Trademarks, Designs and Copyrights. He has work experience in the field of Chemical, Biotech, Engineering and Pharmaceutical Patents. Over the last 18 years Mr. Patel has worked for major IPR related industries. He is associated with many international law firms. He has been invited for key speaker in many IP conference, Universities and colleges. He is also delivering lectures and presentation on patent related aspect in conferences and workshop. He is also the Patent Attorney advisory member of GUJCOST.
Mr. Rohit Jain, Corporate Lawyer
Rohit is an associate at Singhania & Partners, and part of the firm's dispute resolution practice group. His practice area focuses on civil disputes including both litigation and arbitration. An engineer and an alumnus of IIT Kharagpur, he takes keen interest in technology startups and is the legal counsel for IIM Calcutta Innovation Park. He advises a number of founders on general corporate and contract issues and serves as an independent adviser to a number of startups.